Post-Block Checkpoint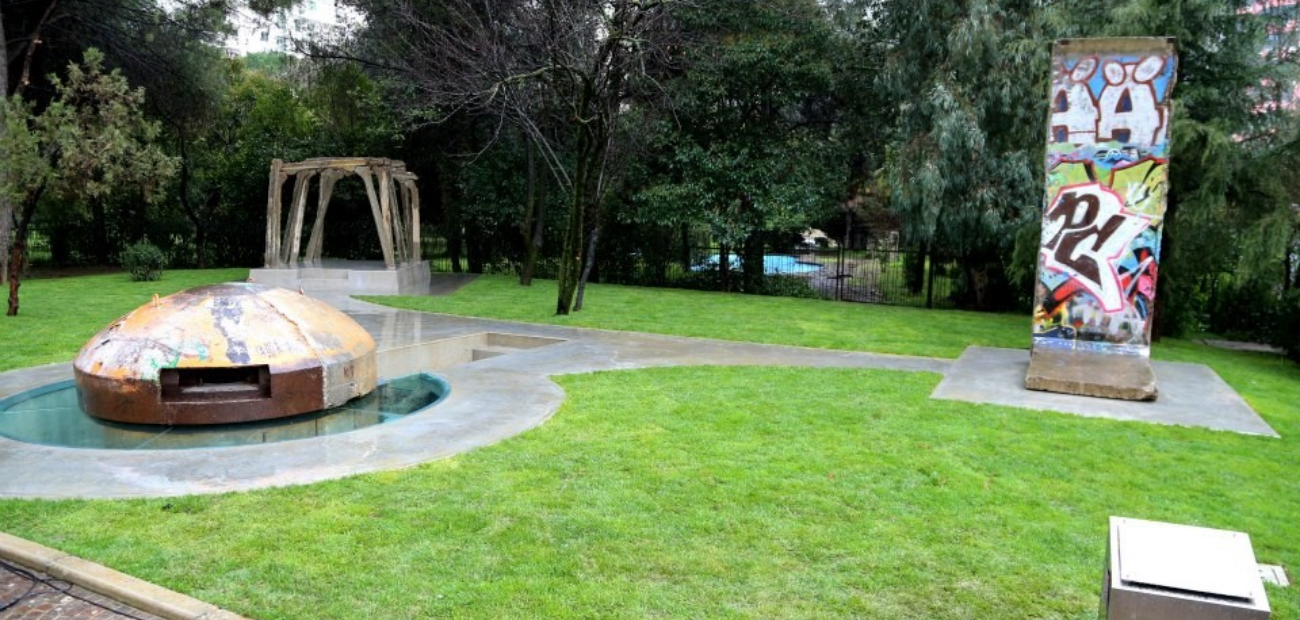 This memorial commemorates the victims of the Communist regime in Albania. The memorial features a piece of the Berlin wall, a mushroom shaped bunker, and pillars from the notorious Spaç labor camp.
The memorial is the work of the writer and former political dissident Fatos Lubonja and the painter Ardian Isufi.
The bunker is in its original position, guarding the main entrance of the segregated residential block where the late dictator Enver Hoxha and the most senior communist officials lived from 1945-1991.

Dëshmorët e Kombit Boulevard