Presidency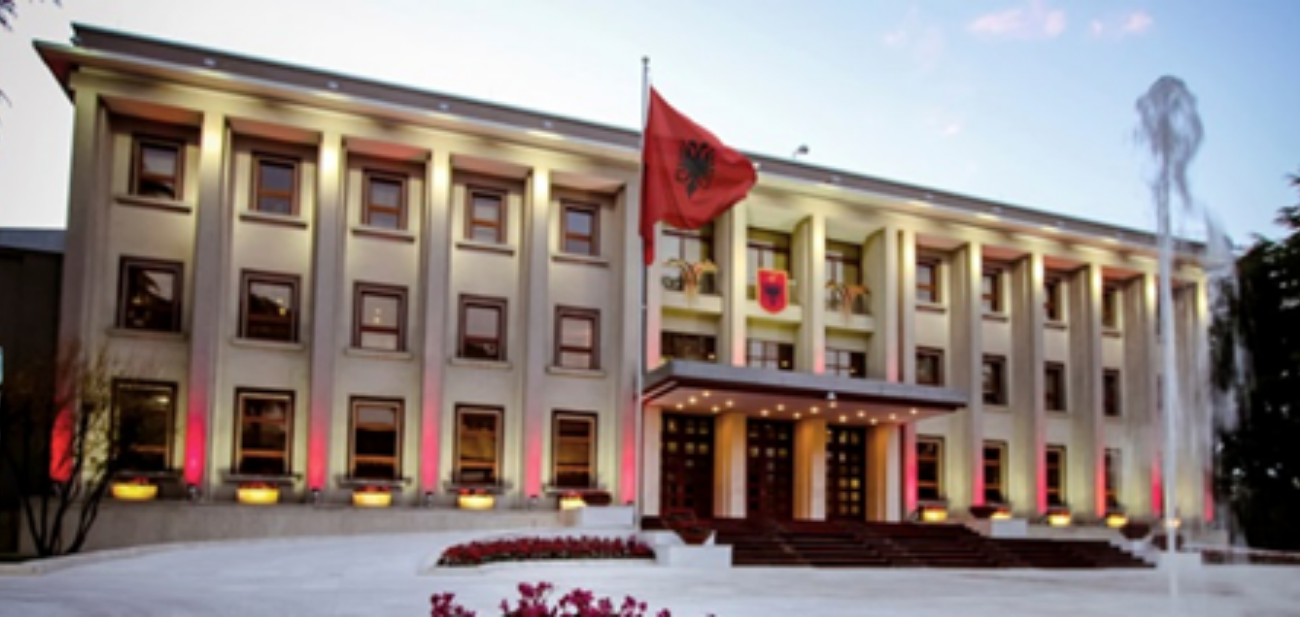 The offices of the President of the Republic of Albania are located in the headquarters of the Presidency.
The building was conceived to be the representative of the Soviet Embassy in Albania. Its foundations were laid in 1959, under an agreement signed by the governments of the two counties. In 1961, when the Soviet Union ceased diplomatic relations with Albania, the building had not been completed; therefore the Soviet Embassy was never settled there.
In absence of an Albanian national tradition, the building is extraordinary conventional, with exaggerated ornaments, typical of Stalinist architecture. The large volume of the building is refracted from the vertical rhythm of massive columns carried forward and away from one another and bent windows.
Strangely the building is built away from edge of the road, giving the Presidency its special character that emphasizes its importance.




Dëshmorët e Kombit Boulevard