The Clock Tower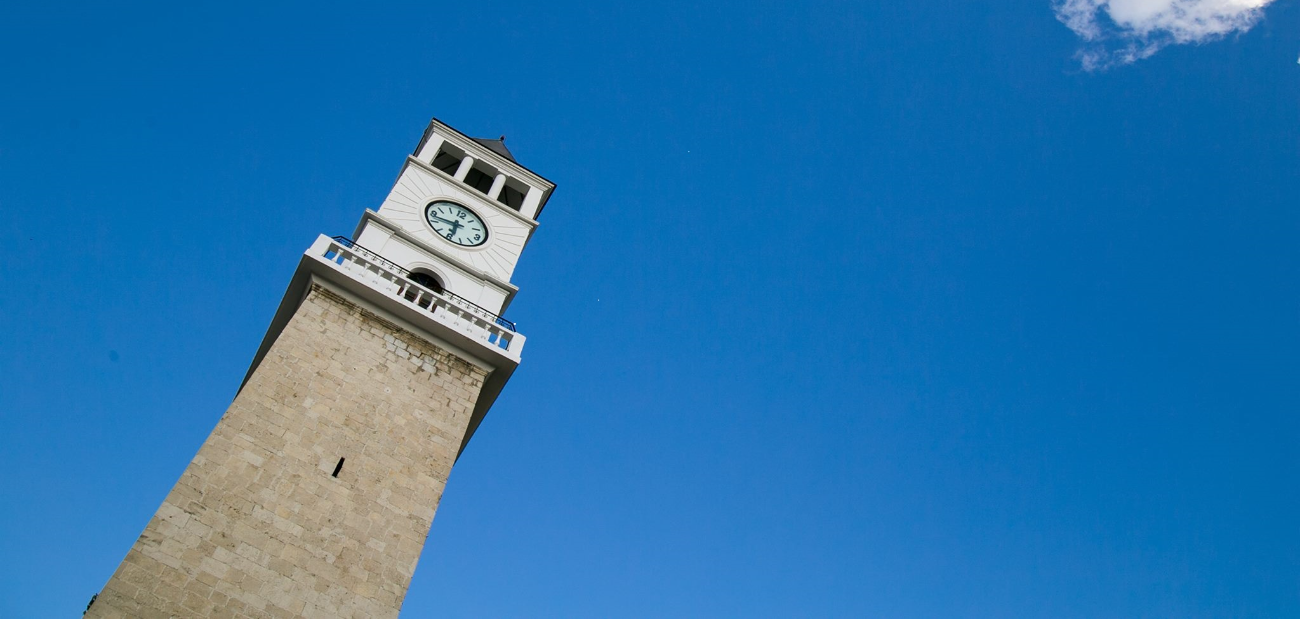 The Tirana Clock Tower began to be built by Haxhi Et'hem Beu in 1822 and was completed with the contribution of rich families of Tirana.
Initially, the height of the tower was 30 m and the clock consisted of a clock winding up mechanism and a brass bell, whose number of pips indicated the time because there were no field and clock hands. Its installation was made by the Tufina family, renowned with regard to clocks.

In 1928, the tower changed shape and got the appearance it has today. It was elevated 5 meters more, reaching 35 m, the balcony was built, 4 fields and clock hands were assembled and a Venetian typed roof was set up. In the framework of Tirana's modernization, the Albanian state bought a contemporary timepiece in Germany.
Since the tower has accompanied the development of the city, it was reflected in its appearance, where the first half is of the Ottoman style, the entire stone-carved section, and the balcony and the part above pertains to the western style.

In the '30s, the tower was lit for the first time in the evening. During the World War II it was damaged, but it was restored in July 1946. Until 1970 the tower was the highest building in the capital city. The lower part built with thick stone walls, used to have wooden stairs that could take you to the upper areas. During the restoration the wooden stairs were replaced with metallic ones.
The Clock Tower is the symbol of the Municipality of Tirana and together with the Et'hem Bey mosque represents a unique architectural ensemble.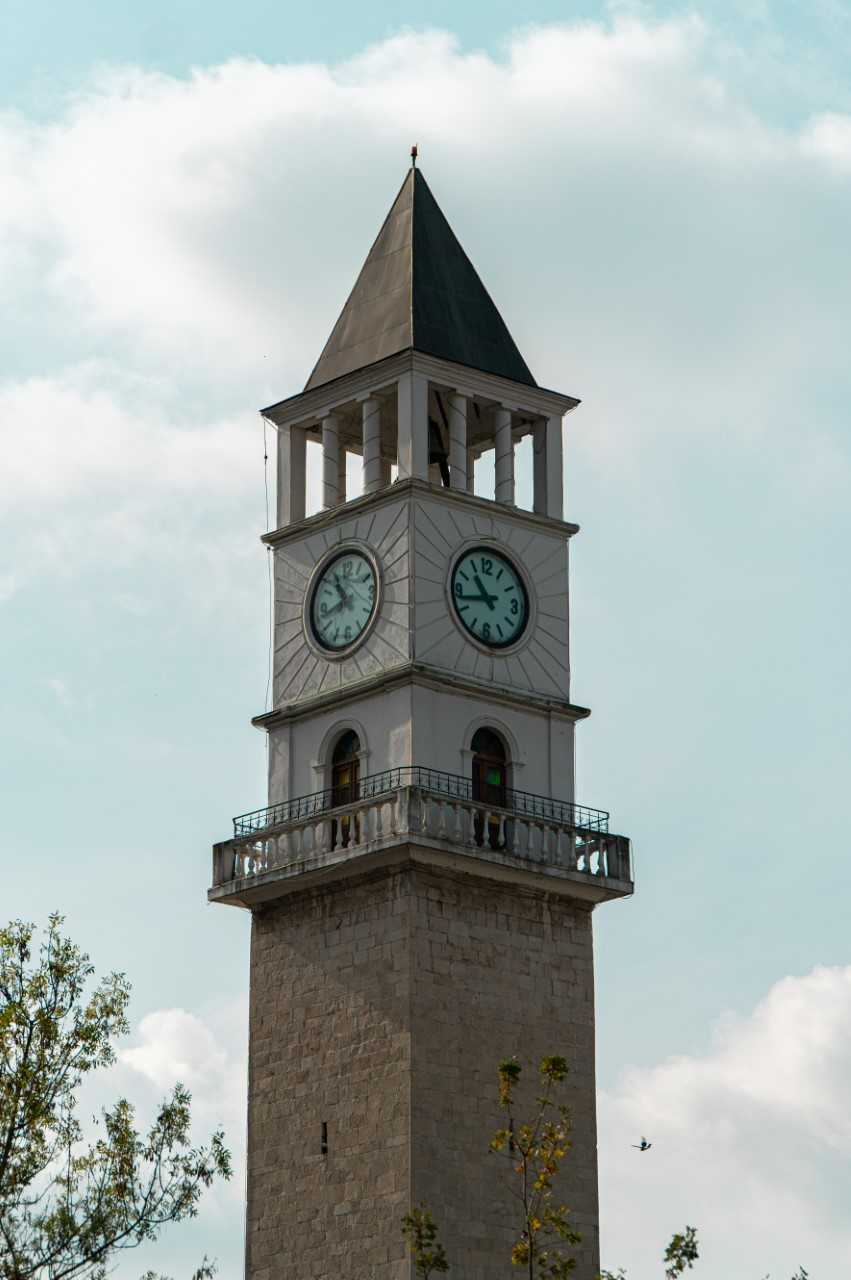 28 nëntori Street

tourism@tirana.al