The Prime Minister Offices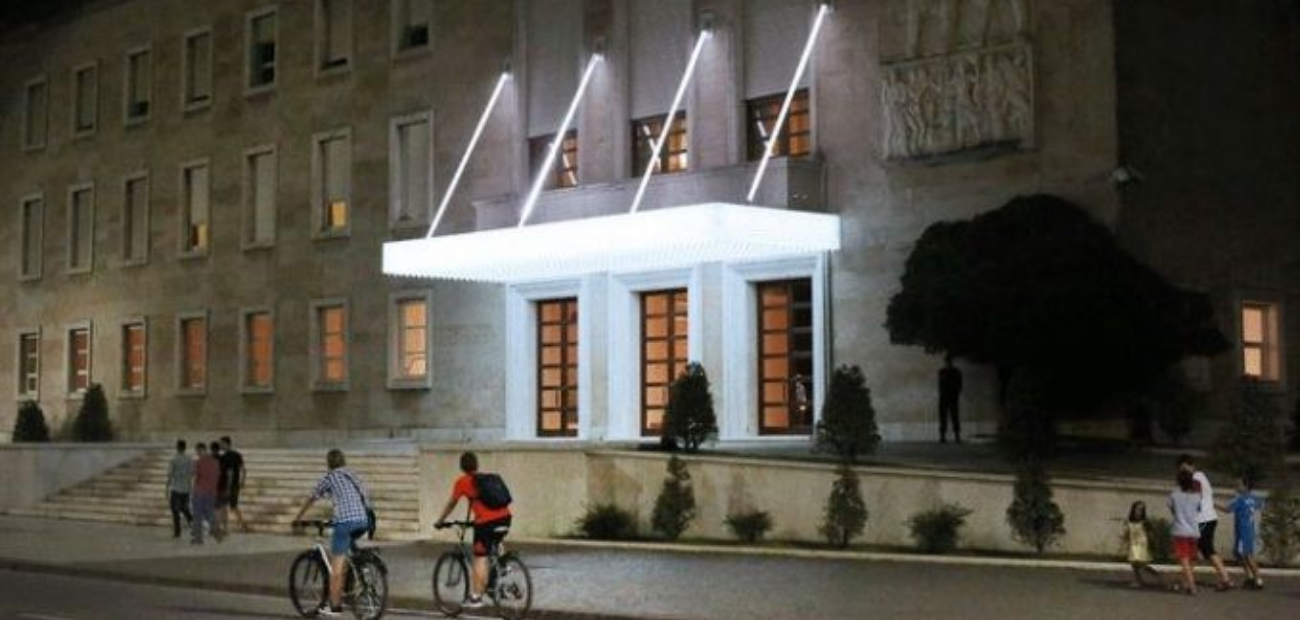 The offices of the Prime Minister were designed by Itailan architect Gherardo Bosio in the year 1939. The building is shaped to form two C's, or an L and an F which symbolize the axe of lictor; the sign of the Italian Fascists. Bosio payed attention to details designing every interior from curtains and seating to personalized tables.
In this beginning, this building served as the offices of the Luogotenca (the military envoy of the Italian Kingdom).
After the year 1945, with the first government after the war until now, it serves as the building for the Council of Ministers and the State Protocol.
In the year 1974 on the right face of the building, a relief mural designed by a group of Albanian sculptors (Muntaz Dhrami, Shaban Hadëri, Hektor Dule, Kristaq Rama), was placed as a symbol of tradition and the people.
The 1980's brought a series of additions for the building which closed the initial appearance to create two courtyards; changing the function and the style of the architecture.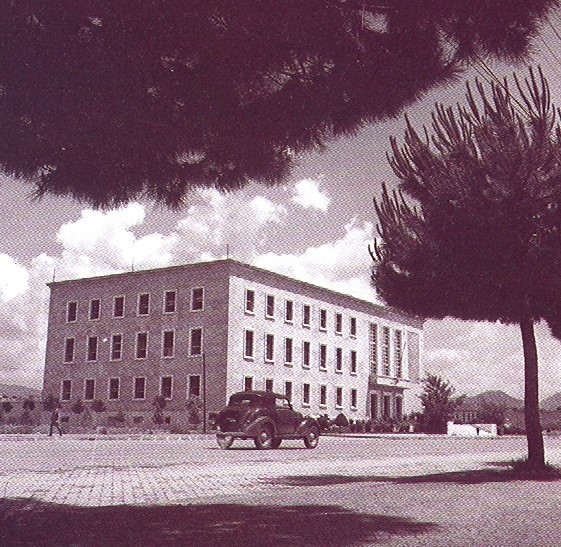 Dëshmorët e Kombit Boulevard